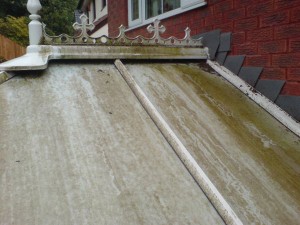 Conservatory Repairs
Is your Conservatory to hot in the summer and to cold in the winter?
Is your Conservatory roof Dirty and Leaking?
Is your Conservatories glazing misted up?
Condensation within your conservatories double glazed sealed unit?
You can replace the whole window frame or the simplest & cheapest option is to replace the failed double glazed sealed units with new ones. Read more…..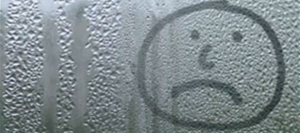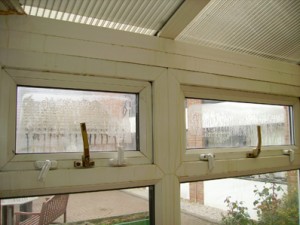 U-pvc or wooden, glass or polycarbonate; we specialise in the refurbishment and repair of all types of conservatories.
We can transform your Conservatory into an energy efficient modern structure.
Why buy a new conservatory; we can upgrade yours for a fraction of the cost.
•Misted / Steamed Windows
•Roof Repairs & Replacement
•Double Glazed Sealed Units
•Full Refurbishment Service
•Poly-carbonate roof repairs
•Glass replacement
•Hinges, handles, locks
•Door re-alignments
•Extra security fittings
•Patio & French doors
The two main roofing materials available are polycarbonate and glass. These both come in a wide variety of choices.
Glass Vs Polycarbonate conservatory roofing
Polycarbonate roofing
Polycarbonate is a lower cost option which has been successfully sold for many years and could be the ideal product for you.
It is available in several different options:
Clear – Opal – Bronze – Bronze/Opal – Heatguard
It is normally between 16mm or 35mm thick and your choice of polycarbonate will depend on your own individual situation.
The one downside to polycarbonate is that it is noisy when there is heavy rain. Since the thickness has been increased the noise has been reduced but polycarbonate will always be noisier than glass.
Glass Roofing
Choosing Glass for your conservatory roof provides you with a 100% reduction in noise when directly compared to either 25mm or 35mm polycarbonate glazing products. M.F Plastics offer the Pilkington Activ™ Self-cleaning Glass range  for conservatory roofs.
The right glass can provide up to 74% Solar Reflection, providing you with an all year round conservatory, keeping you cooler in the Summer and Warmer in the Winter.